About
The
Italian Review of Agricultural Economics (REA)
is an international peer-reviewed open access journal published on behalf of the Council for Agricultural Research and Economics (CREA) and the Italian Society of Agricultural Economics (SIDEA) since 1946. With its more than 70 years of existence, the Italian Review of Agricultural Economics is a distinguished place for the analysis, research and debates on issues related to agricultural economics and policy in its broadest sense, from food production and consumption to land use and the environment, from forestry and fisheries to rural communities.
ISSN 0035-6190 (print)
ISSN 2281-1559 (online)
Editor-in-Chief:
Pietro Pulina, Department AGRARIA - University of Sassari, Italy
---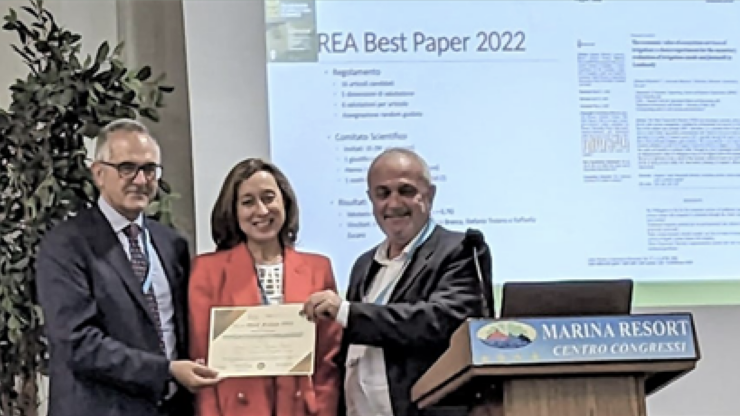 REA Best Paper 2022
We are delighted to award the REA BEST PAPER 2022 to Myriam Ruberto, Giacomo Branca, Stefania Troiano and Raffaella Zucaro for "The economic value of ecosystem services of irrigation: a choice experiment for the monetary evaluation of irrigation canals and fontanili in Lombardy"
This paper has been awarded as the most outstanding article published in the volume 77 (2022) under recommendation of the REA International Scientific Committee. Read more...
---
REA enters Scopus directly in Q2!
We are pleased to inform that REA-Italian Review of Agricultural Economics enters Scopus directly at the top levels: with a measure equal to 1.7 of the first CiteScore, calculated for 2022, REA is already in Q2 for two subject categories and in Q3 for another 5. The provisional data of 2023 shows a further improvement in the index (1.8). The measure certifies the excellent work carried out by the previous Editorial Board, by the FUP and by the International Scientific Committee. It also burdens us with a heavy responsibility, calling us to raise an already high bar. We are sure that, with the collaboration of the community of agricultural economists, we will be able to improve this important result. For this reason, we invite you to submit your articles and to read the REA: you will surely find inspiration for the methodologies and the interpretation of the results.
Next stops: Web of Sciences accreditation and Q1 class.
REA is indexed in:
---
Current Issue
Vol 78, No 1 (2023)
Published September 26, 2023
##issue.tableOfContents##
View All Issues